If you have any questions, concerns, or would like to schedule an appointment, please contact us using the information provided below.
OFFICE HOURS
Monday: 10:00am-5:00pm
Tuesday: 11:00am-7:00pm
Wednesday: 10:00am-5:00pm
Thursday: 11:00am-7:00pm
Friday: Closed
Saturday: 8:00am-1:00pm (Alternating Saturdays)
Sunday: Closed
Dr. Cynthia Cardenas, DDS
640 North River Rd, Ste. 100
Naperville, IL 60563
Phone: 630-355-3355
[email protected]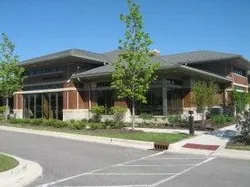 If you are on Ogden Ave., we are west of Washington St. in Naperville. Go west on Ogden till you see River Road. You'll see the McDonald's Restaurant on the right. Turn right on River Road. You'll then see two new single story professional buildings on the right. The main entrance is inbetween the two single story buildings, turn right. My office is immediately to the left.